Discover the artistry of rug placement as we unveil the secrets to harmoniously positioning a rug under a sectional sofa. Prepare to embark on a design journey that will elevate your living space to new heights.
Ensure the rug is large enough to accommodate the entire sectional sofa. The rug should extend beyond at least one of the edges of the sofa, creating a unified look.
Strategically position the rug to clearly define and anchor the seating area. Let the front legs of the sectional sofa rest comfortably on the rug, while allowing the back legs to either touch the floor or sit just slightly off the edge of the rug.
When it comes to placing a rug under a sectional sofa, there are a few different approaches you can take. Here are two of our favorite options to consider:
Placement 1: Rug Halfway Through The Chaise
One option is to position the rug so that it reaches about halfway through the chaise. Watch as the back legs of the sofa elegantly overlap the back edge of the rug, defying boundaries and creating a mesmerizing visual harmony. Witness the magic unfold as the seating area takes center stage, enveloped by the allure of the expansive rug.
Instead of being directly in front of the couch, it daringly sits slightly off-center, about 6 inches or one foot away. This unconventional positioning creates a captivating visual balance, particularly when paired with a sectional sofa. The rug skillfully counterbalances the weightier side, resulting in an aesthetically pleasing composition that delights the eye. Moreover, this placement cleverly leaves room for a floor lamp to gracefully stand on the floor, adding an extra layer of functionality and style.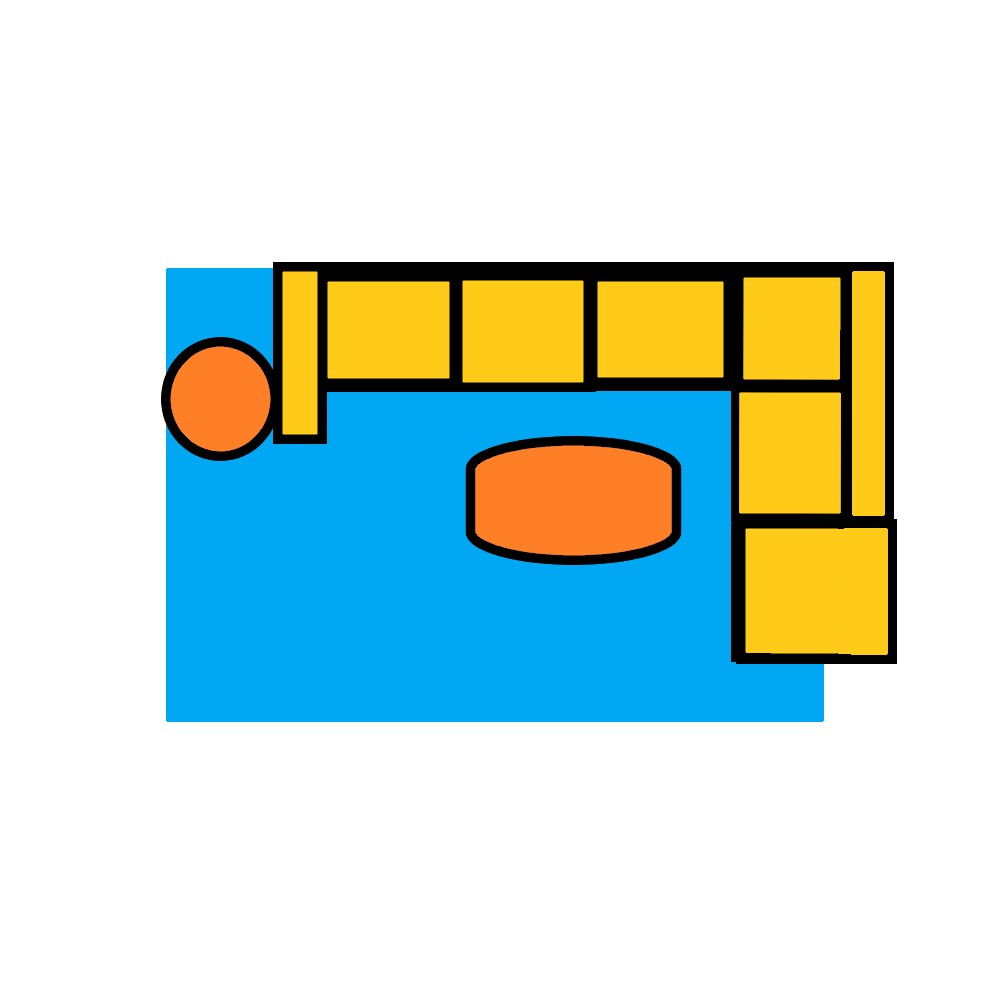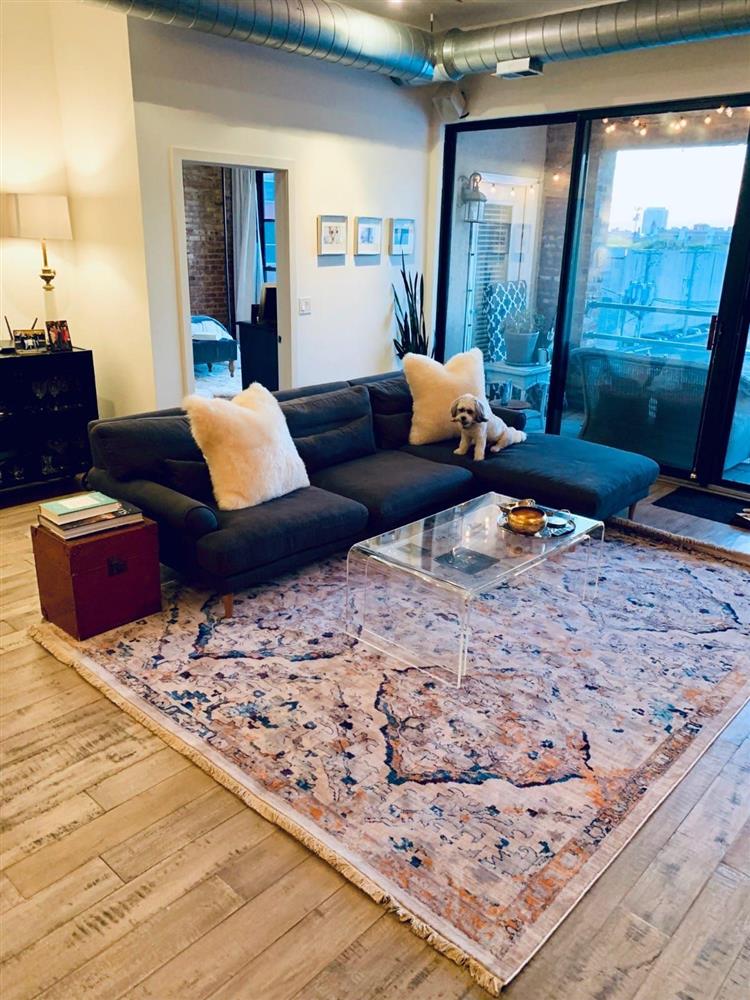 Placement 2: Rug Extending Beyond The Chaise
Another option is to have the rug extend beyond the chaise, covering the entire length of the sectional. This creates a cohesive and visually balanced look, as the rug encompasses the entire seating area. It can help define the space and provide a sense of unity. If you choose this option, make sure the rug is long enough to comfortably accommodate the entire sectional, including the chaise. This layout transcends the ordinary, showcasing the power of an extra-large rug that transforms open-plan living areas into distinct and inviting zones.